Business
Adam Parrish
HR Manager
I hate the zoo. What?! No one hates the zoo. I do.
Alan Fairbanks
Business Development - International
I began showing cats competitively at age seven.
Alli Pane
Content Manager
I'm paraskavedekatriaphobic and addicted to Twitter.
Allie Harman
Business Development
I love Husker Football and my Snuggie. Fun fact: I can sing the alphabet backwards.
Andrew Abraham
Interactive Designer
Yeah, well, you know, that's just, like, your opinion, man.
Ashley Broesch
Training Coordinator
I know everything about the Titanic. Not just the movie but the historical event too.
Brandon Gries
Event Coordinator
I like basketball, YouTube, microwavable foods, and finding extra space to do activities.
Brian Fleissner
VP - Finance
I was born on Super Bowl Sunday when the Mac was unveiled. Sports + Tech = Hudl.
Bryant Bone
VP - Business Development
I'm the only Vice President on Earth with webbed toes. Seriously.
Cliff Carlson
Technical Recruiter
Pro Tip: Smile and be yourself.
Dana Nielsen
Hiring Project Coordinator
My friends call me Dance, but not for the reason you're thinking.
David Graff
CEO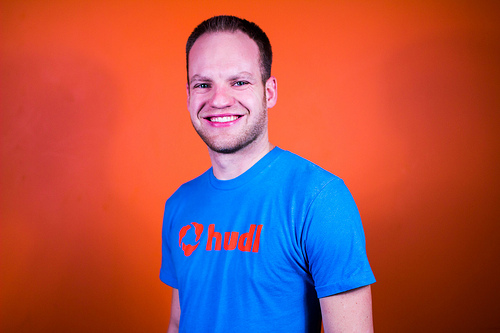 Aspirational professional wakeboarder. Key word: aspirational.
Erik Pulverenti
Business Development
I'm really good at darts. I haven't lost in over six years. I should've gone pro.
Erin Wacker
Training Coordinator
In grade school I opted for football with the boys instead of swings with the girls.
Ian Anderson
Recruiter
I was born and raised in Colorado but I love Nebraska football. Call me Sweetginge.
Jared Stauffer
Facilities Management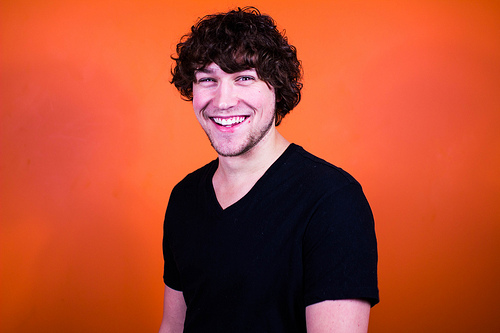 I have many leather-bound books and my apartment smells of rich mahogany.
Jeff Scott
Facilities Management Lead
I almost always carry a fake mustache with me.
John Prauner
Business Development
I left the world's largest bacon factory to keep my younger brothers in line at Hudl.
Karin Plessman
Financial Analyst
I'm an extroverted accountant who enjoys old school hip hop.
Kelly Herrington
Video Production Manager
They don't think it be like it is, but it do.
Layne Anderson
Marketing Assistant
I think and dream in a Southern accent. So that means I'm fluent in Southern, right?
Maggie Potthoff
Operations Project Coordinator
I never really grew up, I only learned how to act in public.
Matt Mueller
VP - Operations
I sleep less than you do. Some call it insomnia but I call it living 40% more life.
Miranda Smith
Marketing Lead
Married. Mom. Marketing Designer.
Scott Pulverenti
Business Development Analyst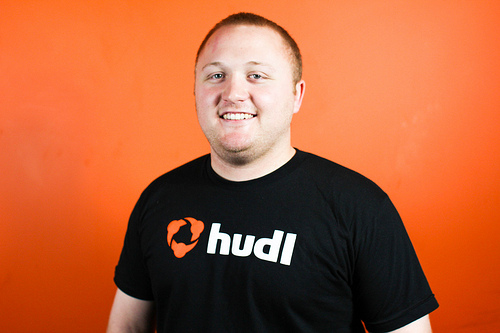 I really hope the Royals make the playoffs this year...
Tina Kletchka
Collective Coordinator
I'm a 5' dance teacher, Disney lover, Harry Potter fanatic and I'm obsessed with my pup Emmy.
Todd Prauner
Recruiter
I was wearing the horse head before the horse head became a thing.
Tyler DeBoer
Interactive Designer
I love inside jokes. I'd love to be a part of one someday.
Coach Relations
Ali Stajduhar
Coach Support
Can you help me with directions? I'm from Colorado and there are no mountains here.
Amelia Ells
Coach Relations
I was born on Christmas & I'm a national champ baton twirler. Doesn't get much better.
Ashley Schlake
Coach Support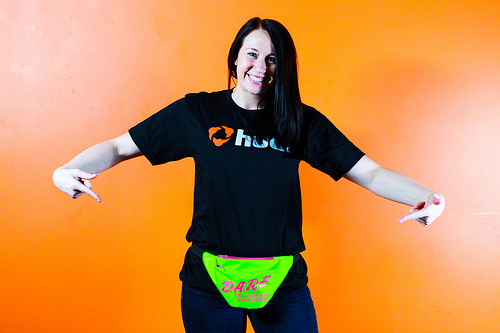 Every pizza is a personal pizza if you try hard and believe in yourself.
Bailey Andreesen
Coach Relations Squad Lead
I'm often distracted by my life goal to start an epic food fight.
Briana Campbell
Account Manager
My idea of a perfect date? Justin Timberlake. Plain and simple.
Chase Small
Coach Support
Someday, I hope to consider myself a man of many fringed leather jackets.
Chelsie Carson
Coach Support
Bill Murray is my first cousin, twice removed.
Courtney Plucknett
Coach Support
I hope there's pudding.
Drew Schultz
Coach Support
I am the Ken Jennings of Kids Jeopardy.
Eric Broulette
Coach Relations Squad Lead
I've played or coached football for the past 14 years. It's safe to say I'm addicted.
Ethan Schroeder
Coach Support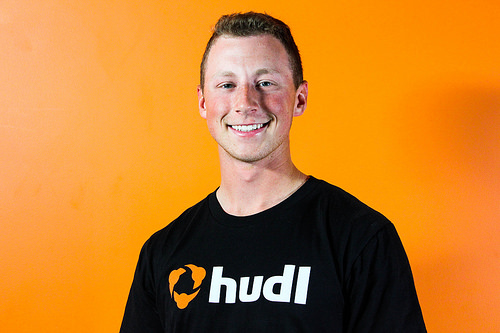 A fish never ruins a picture. They don't blink.
Ethan Seyl
Coach Support
I wake up in the morning feelin' like P. Diddy.
Grace Sedlacek
Coach Relations Tech Lead
Birds freak me out. They are unnatural and creepy.
Haleigh Riggle
Coach Support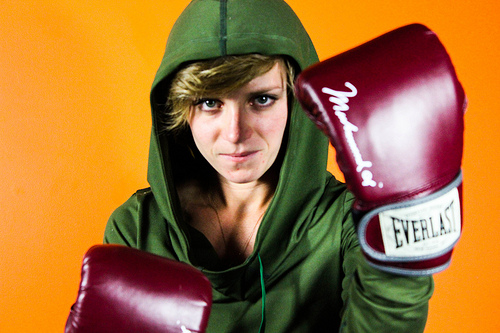 I hate birds more than Grace does.
Ian Jordan
Coach Support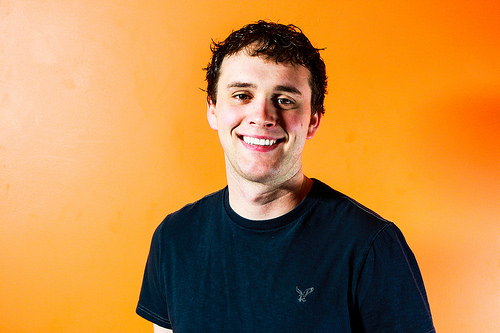 I'm a firm believer that Chipotle is the 8th wonder of the world.
Ian Boren
Coach Support
Sombreros should be a staple in everybody's wardrobe
Jack Saxton
Coach Support
By the age of 11, I had a mustache that even Burt Reynolds would've been jealous of.
Jameson Rexilius
Account Manager
Because I have a flowing man beard you assume you can ask me anything.You're correct.
Jared McCoskey
Coach Support
Sometimes, I just wanna give it all up and become a handsome billionaire.
Jason West
Coach Relations Squad Lead
I come from a mountainous land called Colorado and I enjoy sports from that land.
Josh Megrue
Coach Relations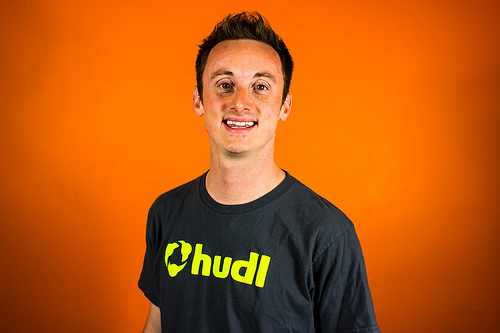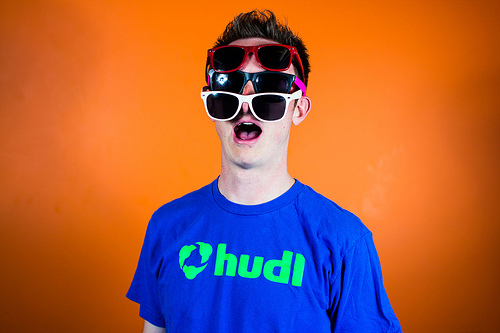 At the risk of bragging, I'm best at riding coattails and then taking partial credit.
Kaylin Ramler
Account Manager
I drive the same car as Shaq... Just sayin'.
Kelli Thoms
Account Manager
I love Minnesota sports teams & I hate losing. One day these will align.
Kelly Oko
Coach Support
Michael Jordan held me when I was a baby; I was touched by greatness.
Kelsey Engelbart
Coach Support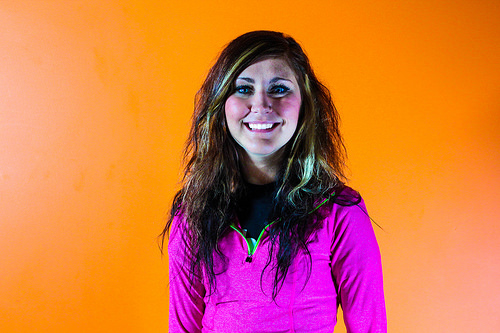 I never underestimate the magical powers of puppies, babies, and peanut butter.
Kurt Chvatal
Coach Support
Life's a garden. Dig it.
Mark Ketcham
Coach Relations Manager
If I could hire Gus Johnson to follow me around and announce my life, I would do it.
Megan Kolarik
Coach Support
I have an impressively loud sneeze. And laugh. Live life loud.
Mike Hays
Account Manager
I'm different.
Morgan Hohbein
Account Manager
I bleed purple and gold (#Lakers) and consider myself a hot dog connoisseur.
Morgan Beck
Coach Support
Some say I should try out for the Globetrotters. What do you think?
Morgan Bohl
Coach Support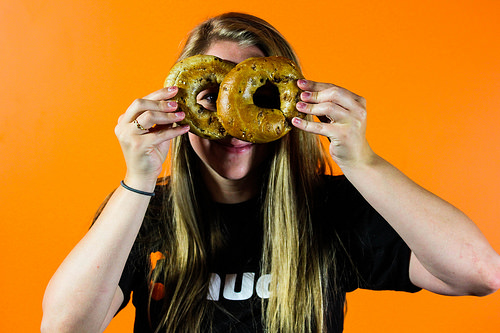 I'm obsessed with the color purple, but I prefer to think purple is obsessed with me.
Natalie Ebke
Coach Support
My brother used to dress me up in football pads and use me as a practice dummy.
Paige Hubl
Coach Support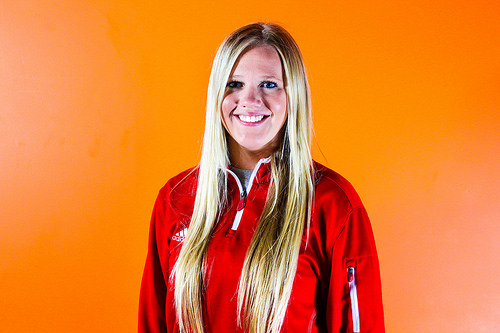 My last name is very close to "Hudl." It may or may not be why I was hired.
Paul Knopick
Coach Support
I can lick my own elbow and you can't.
Sara Breen
Account Manager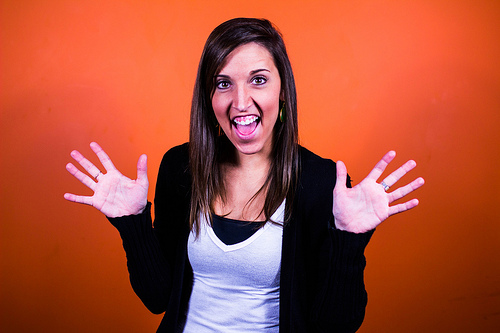 I'm an adrenaline seeker, Betty Crocker Husker fan rolled in to a 5'5" ball of energy
Sarah Chapman
Coach Support
From learning to knit to eating termites, I'm always up for an adventure.
Sean Norris
Coach Support
Meet me at the rim.
Seth Prauner
Coach Relations Squad Lead
I'm a former chemical engineer who now plays with technology all day. And eats pretzels.
Shannon Harris
Coach Support
I've never been sunburnt...because I wear sunscreen.
Tom Grant
Coach Relations Squad Lead
I am a more athletic, better looking Tom Brady.
Trevor Hellman
Coach Relations Tech Lead
My love of Arsenal and FIFA might be a little unhealthy... nah.
Troy Edmison
Coach Support
You can bribe me to do anything with C. Berry's Mac n' Cheese.
Tyler Bell
Account Management Lead
I am the office prankster. Nobody's Facebook account is safe.
Interns
Ali Sempek
Coach Relations Intern
WWBD: What Would Beyoncé Do? #sashafierce
Andrea Uher
QA Intern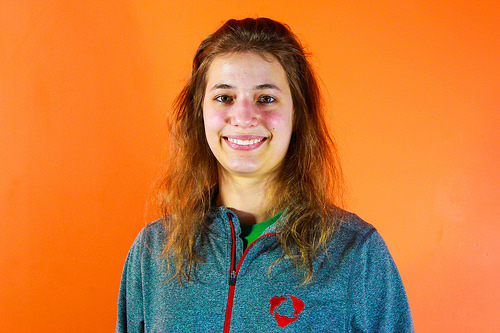 I'm smarter than my phone.
Austin Nichols
Coach Relations Intern
Some of my heroes include: Rex Burkhead, Stephen Colbert, and Jar-Jar Binks.
Brandon Collins
Dev Intern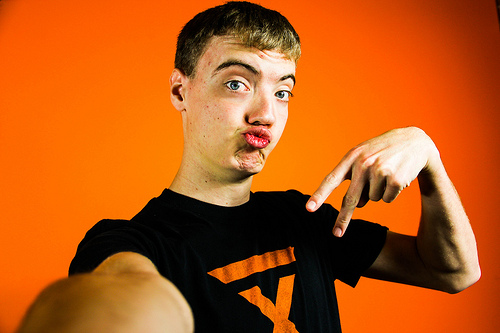 I enjoy and have high standards for barbecue.
Brendan Smith
Dev Intern
I have two titanium screws in my thumb, so I'm basically Wolverine.
Brian Clymer
Dev Intern
I'm a student at UNL majoring in Business Management, and I live to code.
Brian Grieb
PM Intern
Counting down the days until the first Husker football game.
Caitlin Kunz
Marketing Intern
I'm so obsessed with grammar that my brothers have nicknamed me "the word vulture".
Cameron Crockrom
Dev Intern
I can consistently beat Super Mario 64 and The Legend of Zelda: Ocarina of Time within 30 minutes.
Connor Vidlock
Coach Relations Intern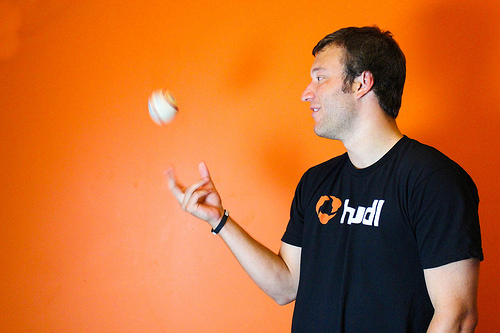 I was using Twitter before it was mainstream. Follow me @cviddy.
Derek Gonyeo
Dev Co-Op
I'm a third degree black belt in Taekwondo.
Eric Reznicek
Coach Relations Intern
There's only one woman in my life. It just so happens she has 4 legs and barks.
Hillary Naumann
Marketing Intern
I have no restraint regarding dark chocolate or Mario Kart for N64. I play to win.
Jacob Sanchez
QA Intern
I like to grow facial hair and wear radiant colors.
Josh Jochim
Marketing Intern
I aspire to one day be apart of Johnny Football's inner circle. #MoneyManziel
Marcus Pasell
Dev Intern
I have an unhealthy addiction to Gatorade.
Michael Hollman
Dev Intern
I'm 6'8" and used to hold a world record. Those are unrelated.
Michael Jensen
QA Intern
Cats, naps, and helicopters. I'm basically a lactose intolerant Mal Reynolds.
Michael Moffitt
Dev Co-Op
I'm far too interesting to choose just one factoid.
Mitchel Pigsley
Dev Intern
I thrive on obscene quantities of coffee and tea.
Nich Brockman
QA Intern
I someday hope to become half the man that Will Ferrell is.
Nicole Mun
Production Intern
The only time I set the bar low is for limbo.
Rob Glossop
Dev Co-Op
I'm far too interesting to choose just one factoid.
Sam Peterson
Marketing Intern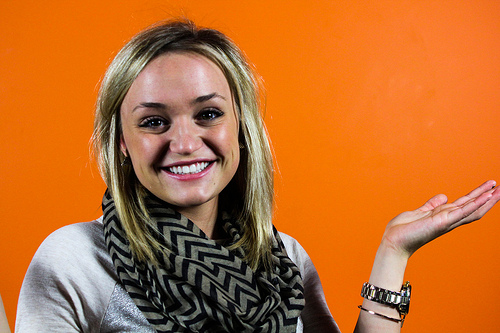 I'm sometimes right, but never in doubt.
Sam Ervin
QA Intern
Not necessarily beautiful, but mutated!
Sean Carney
Production Intern
I'm glad my parents spelled my name the right way, gotta love that Irish heritage.
Shannen Lambdin
QA Intern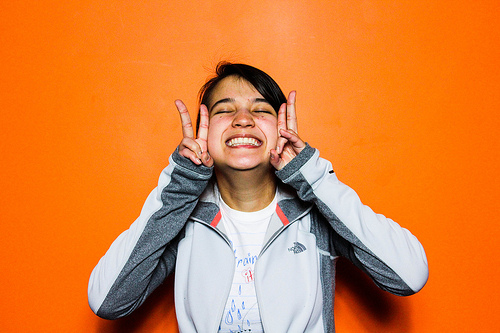 I am a die hard Disney fanatic, and I used to do gymnastics, so you'll see me doing handstands while thinking through programming problems.
Tal Cohen
Dev Co-Op
I can speak Hebrew fluently.
Zoë Cope
Architecture Intern
I'm far too interesting to choose just one factoid.
Product
Andrea Leesley
Designer
I enjoy singing 90s songs to my dog, and I am a big fan of animated gifs.
Andrew Brinkman
PM Lead
My friends call me D'Brickashaw.
Anthony Duren
Quality Assurance
I am a basketball fanatic, who thinks there are never enough games in the season.
Ashley Shubkagel
Quality Assurance
I just like to smile. Smiling is my favorite.
Ben Cook
Data Scientist
In 9th grade I was assigned Eric Crouch's old biology textbook.
Brent Hanson
Project Manager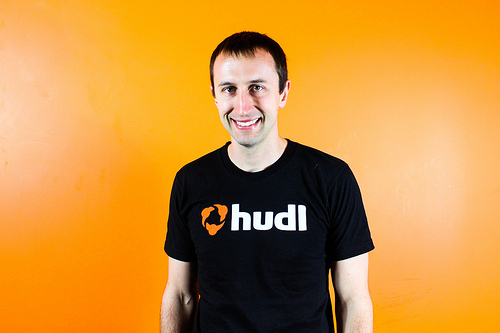 As a child, I had people give me three-digit numbers to add in my head. #ladykiller
Brett Melonis
Software Engineer
Happy Gilmore, Rick Vaughn, and Carl Spackler are heroes of mine. Ray Finkle isn't.
Brian Kaiser
CTO
I keep the company on solid technological ground.
Brian McKenzie
Quality Assurance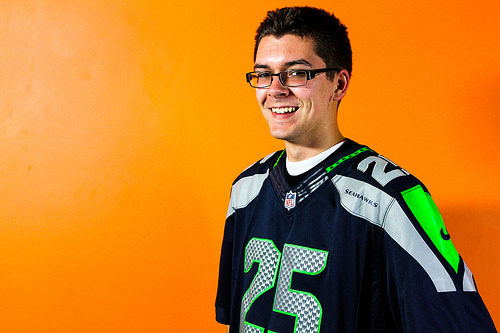 I'm Hudl's first Washington-born 12th man. GO SEAHAWKS!
Brian Curtis
Quality Assurance
Video games and rollerblades, 'nuff said!
Caitlin Mohnike
Project Manager
Loves roller derby, obsessed with Korean dramas, has tiny ears, and can imitate a frog.
Caleb Cassel
Software Engineer
When I do get away from coding, I might be playing my banjo or climbing a mountain.
Casey Bateman
Software Engineer
I live by the motto "If at first you don't succeed, skydiving is not for you."
Casey DeLorme
Software Engineer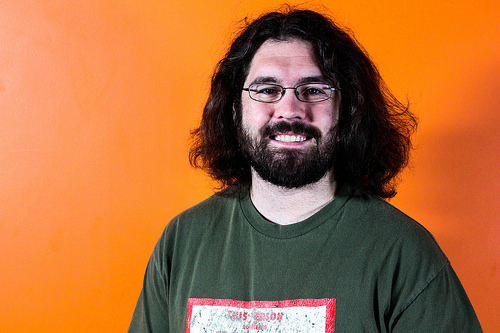 I enjoy really long walks and crazy weather. Bonus if they happen at the same time.
Chad Wilken
Software Engineer
I'm an acronym aficionado with a knack for movie quotes.
Chastity Grant
Quality Assurance
Life is short, enjoy every moment of it!
Christine Troshynski
Quality Assurance
I like dirt.
Craig Zheng
Product Designer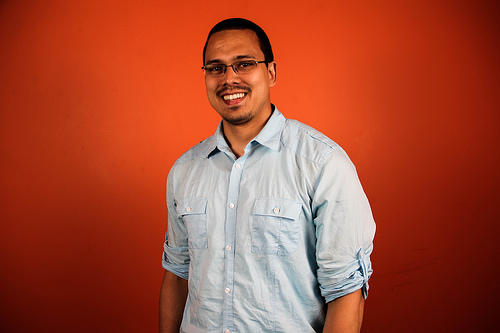 One day I will leave this all behind and become a park ranger. Or maybe a writer as I suspect that would involve fewer bears.
Dan Glasser
Dev Lead
I'm a husband, father of three, and a behind-the-scenes developer with a bent towards mobile.
Dani Werth
Designer
I've been disgusted by the word "sample" since the 5th grade.
David Ly
Product Designer
I won a washer/dryer on The Price is Right for my mom, by betting $1.
Derek Guenther
Software Engineer
My brain takes twice the energy to do two-thirds the work.
Dustin McKenna
Quality Assurance
On an ongoing mission to find a southern belle. Applicants apply here.
Elizabeth Cain
QA Lead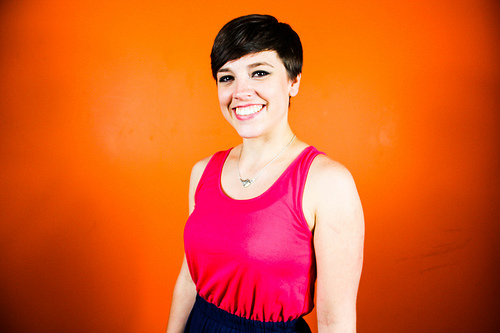 Every warning label has an awesome backstory.
Eric Clymer
Software Engineer
I've attended every Huskers home game since '98 (started streak at age 9).
Erik Person
Dev Lead
Really lookin' forward to the weekend, you guys.
Greg Nelson
Project Manager
I eat/sleep/breathe football and coach at a local high school.
Greg Dick
Software Engineer
I can make a competition out of anything and I'm incapable of giving less than 100%.
Jake Mullins
QA Lead
Big eared fellow who loves superheroes, video games, Chinese food and #stayingfit.
Jamie Snell
Software Engineer
I'm a gamer geek from the small town of Snyder, NE, who loves technology and sci-fi.
Jason McClanathan
Quality Assurance
I love hanging out with the family, breaking bits and Arsenal FC.
Jimmy Winter
Project Manager
Larry David is my copilot.
Joel Hensley
Dev Lead
I love the game of foosball and am always up for a good match.
John Wirtz
CPO
I'm at my best when I'm on the water, preferably with a wakeboard on my feet.
Jon Dokulil
VP - Engineering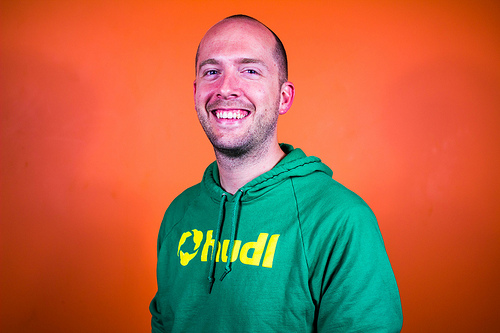 I eat/sleep/breathe software. I also love pain and fear in the outdoors.
Jordan Heintzelman
Quality Assurance
I'm on a quest to climb all of Colorado's 14ers.
Jordan Hofker
Software Engineer
I really like pictures, you guys.
Jordan Degner
Software Engineer
I'm half deaf and I love a good nap.
Josh Petro
Quality Assurance
While I love bacon, I don't believe bacon improves a cheeseburger at all.
Josh Cox
Software Engineer
I'm really good at taking things apart. Sometimes I can put them back together too.
Keaton Greve
Software Engineer
Cats, code, comedy, coffee, cornbread pancakes. I picked Squirtle.
Kelsey Janda
UI Designer
Addicted to This American Life, hack-a-thon junkie, youngest of 7, 100% Czech.
Kyle Murphy
VP - User Experience
I'm both praised and shunned for reading textbooks for fun.
Kyle Deterding
Project Manager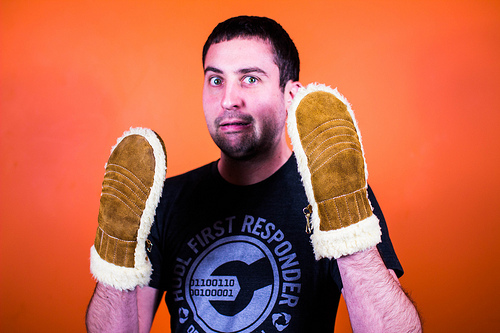 NBA Jam is my jam. Call me Karl Malone.
Levi Nelson
Product Design Lead
I always ask, "Would an idiot do this?" And if they would, I do not do that thing.
Logan Laughlin
Software Engineer
I am the N64 kid, and I'm not ashamed of it.
Luke Eisenbraun
Quality Assurance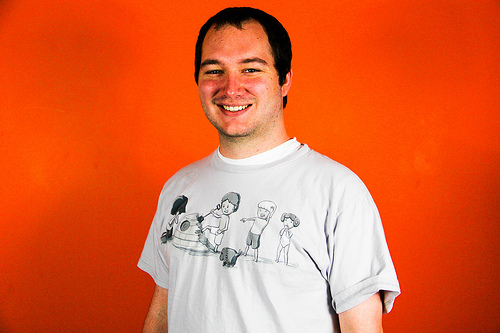 My name is Luke because my dad really liked Star Wars.
Lyle Shearer
Software Engineer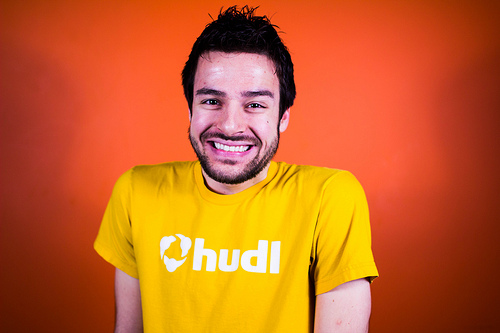 I'm a nomadic JavaScript ninja. The Lion King on Broadway changed my life.
Mathew Schrader
Project Manager
I love to hunt and be outdoors. Hey...is that tree talking?
Matt Munger
Software Engineer
If there's a bits problem, yo I'll solve it. Pull my branch while my DJ revolves it.
Matt Sheets
QA Lead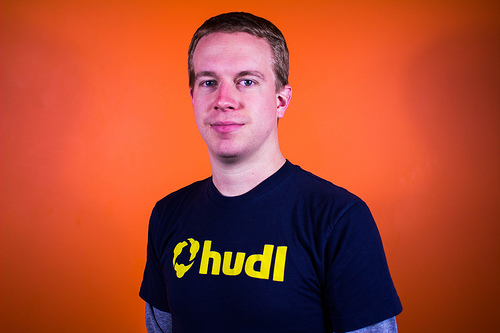 I can has cheezburger?
Matthew Brand
Project Manager
Wanna go for a run?
Michael Frain
iOS Developer
Living the life in Los Angeles as a developer and college football referee.
Michael Fouquet
Front-End Designer
My vast movie, music and video game knowledge is unmatched and a little pathetic.
Michael Brewer
Software Engineer
I <3 Code, broke my neck once, fence, and shave with a straight razor.
Michael Hanson
Designer
I want to be on a dream team.
Mike Korsakas
Quality Assurance
I could possibly be the only person who has hit a hole-in-one in the wrong hole.
Mike Williams
Product Design Lead
I'm a realizer of dreams, organizer of revolutions, and collector of comics. Pisces.
Nathan Hillyer
Software Engineer
50% of the time I contradict myself 100% of the time.
Nick Adams
Product Designer
I'm working remotely from Rochester, NY. Not all facts are interesting.
Rob Hruska
Software Engineer
I'm a competitive runner and disc golfer. I'm unbeatable at Super Mario Kart battle mode.
Ryan Hruska
Quality Assurance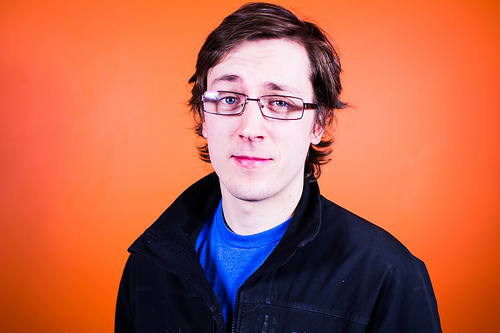 I'm Nebraska born, addicted to pianos and concerts, and I enjoy my family and friends.
Ryan Hotovy
Quality Assurance
My professional golf career ended when I was ten. Now I help make awesome software.
Ryan Versaw
Software Engineer
I broke my leg riding a mechanical bull, and had a tooth knocked out by my fiancée.
Sam Adamson
QA Lead
I enjoy no longer working in a cemetery.
Sam Cohen
Software Engineer
I'm a coffee addict in sunny California with an encyclopedic knowledge of X-Men.
Sam Howard
IT Manager
I'm a Christmas child that loves his family and enjoys playing basketball.
Toby Schroder
Product Design Lead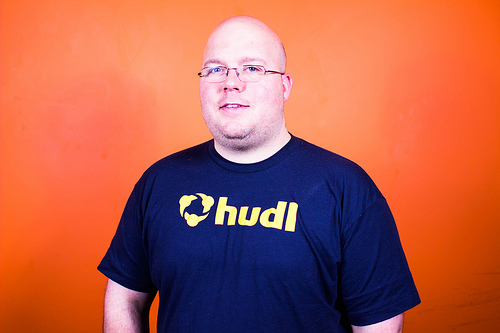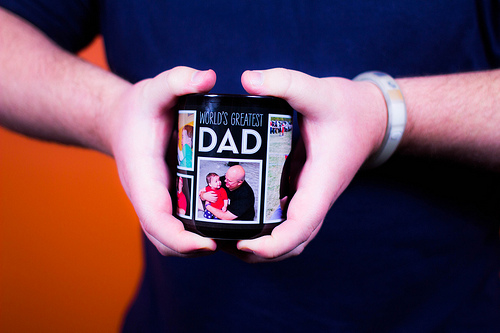 Did we just become best friends? Yup! Wanna go do karate in the garage? Yup!
Tyson Stewart
Dev Lead
My favorite thing: learning something new and applying it to make someone's life better.
Sales
Adam Troester
Territory Manager
I have two rules for success in life: 1. Don't tell people everything you know.
Allison Regan
Territory Manager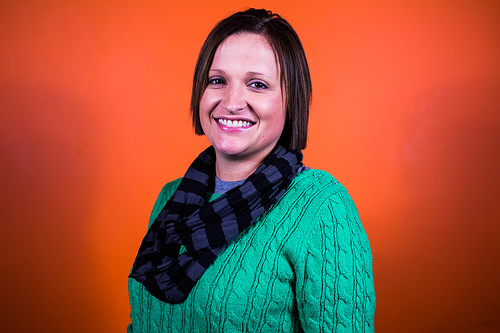 I'm just a smalltown girl, living in a fantasy football, 80's hair band kind of world.
Amelia McCumbers
Club & Youth Sales
I never played college ball, but I did stay at a Holiday Inn Express last night.
Brett Shamblin
Territory Manager
I love football and music, but hate when pro athletes steal my dance moves.
Brett Kunz
Territory Manager
When I was little, I wouldn't go into the basement without wearing my Batman costume.
Daniel Mickells
Club & Youth Sales
If a presidential candidate ever promised free bacon, they'd have my vote.
Hannah Newberry
Club & Youth Sales Supervisor
I love to craft! Pinterest is my Bff.
Jessica-Rae Versaw
Club & Youth Sales
My pets are all named after British literature. It's how I put my lit BA to use.
Joe Stepanek
Club & Youth Sales
Born in Lincoln. Raised in a mosh pit. \m/
Jon Meier
Territory Manager
I once pulled a hamstring while twerking, so now I make sure to stretch first.
Jordan Searcey
Territory Manager
In the mid 2000s I went through a Jordan shoe collector phase, I still wear them.
Jose Mejia
Global Sales
Every day is a holiday.
Justin Hansen
Territory Manager
I train for Tough Mudders, golf poorly, and help coaches win.
Lyndsey Haag
Territory Manager
I am a Full House, Step-by-Step, Saved By the Bell, Fresh Prince of Bel-Air 90's kid.
Madison Drake
Territory Manager
I can spot an actor from the movie Beethoven in almost every movie I watch.
Ryan Stubbe
Territory Manager
I coach dem young bois to be ballas!
Shane Piper
National Sales Manager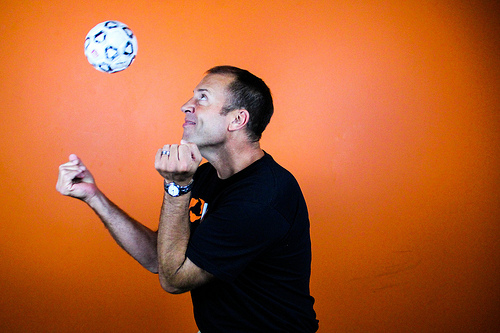 I enjoy spending time with my family, golfing and coaching soccer.
Tony Linder
Territory Manager
If tomatoes are technically a fruit, does that make ketchup a smoothie?
Trey Boyer
Club & Youth Sales
I am the Michael Jordan of useless facts.